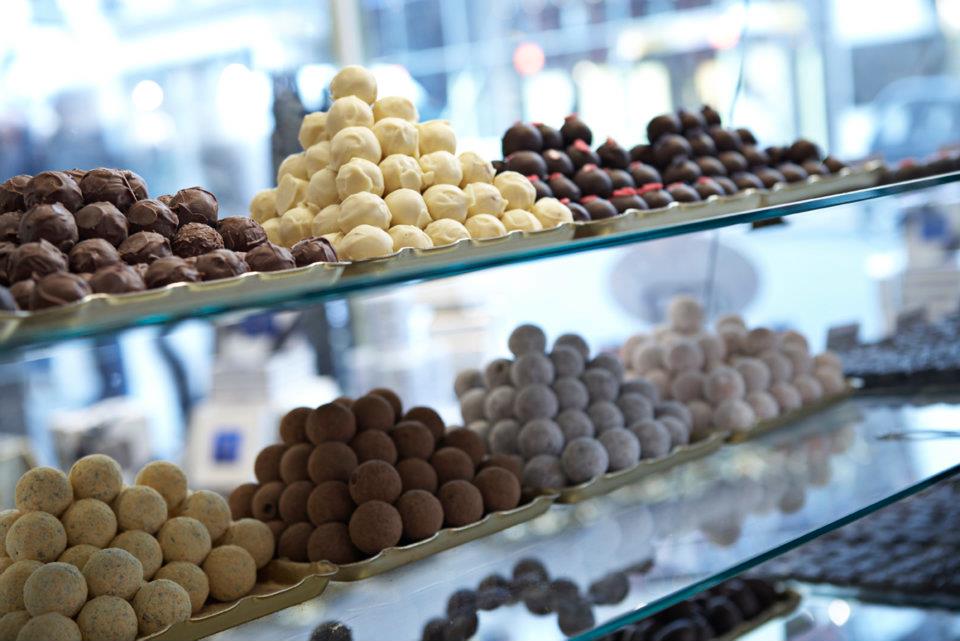 We all love chocolate truffles and associate them with special occasions or the simple pleasure of tasting good chocolate. But whose idea was it to introduce such a delightful dessert option? And why is it named after a very rare and precious fungus? What flavours are there? Here is a brief introduction to the chocolate truffle.
Unfortunately there is no definite answer to who invented truffles, even less information on the time of invention. It is mostly believed that truffles were first made between 1890 and the 1920s.
According to our favourite legend, truffles happened by accident, just like many other important discoveries. The legendary French chef Auguste Escoffier is thought to have worked on a pastry cream when he carelessly poured the contents of the hot cream into a bowl of chocolate chunks instead of the intended bowl of sugared egg. He realized that he was easily able to form balls with the chocolate paste that formed as a result of his accident. The name 'truffle' came from the chocolate balls' strong physical resemblance to the valuable truffle fungus once he had covered his invention in cocoa powder.
Nowadays, there are numerous varieties of truffles depending on the unique appearances of chocolate truffles across different countries. While the 'European truffle' refers to a truffle made with syrup and a cocoa powder and milk powder base, a 'Belgian truffle' is also known as praline as it is filled with buttercream, ganache or nut. Other types include the American truffle, the French truffle and the Swiss Truffle.
When it comes to flavourings, the sky is the limit. Many popular truffles contain a small amount of alcohol, e.g. brandy such as Marc de Champagne but also other spirits like whiskey. The Charbonnel et Walker Pink Marc de Champagne Truffles are one of our most popular, followed closely by or Milk and Dark Chocolate Sea Salt Caramel. Absolutely divine!